Quechan Sister Casinos, Casino and Resort Review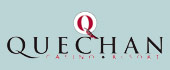 Quechan Casino and Resort is a land-based tribal casino located in Winterhaven, CA. The resort is close to the California/Arizona state line and is a few minutes away from Yuma, AZ. The Native American casino belongs to the Quechan Indian Tribe. There are over 160 rooms and a large selection of slots, table games, along with a poker room and a high-limit room. The entire resort has a surface area of 256,000 sq ft, and the gaming floor is 33,000 sq ft.

The resort's event center is among the largest in the area, and some of the events are live performances, parties, as well as meetings. Regarding other amenities, Quechan Casino and Resort has a fitness center, an outdoor pool complex with a lazy river water ride, as well as restaurants and bars. Additionally, the resort offers affordable room rates, and it is open 24/7.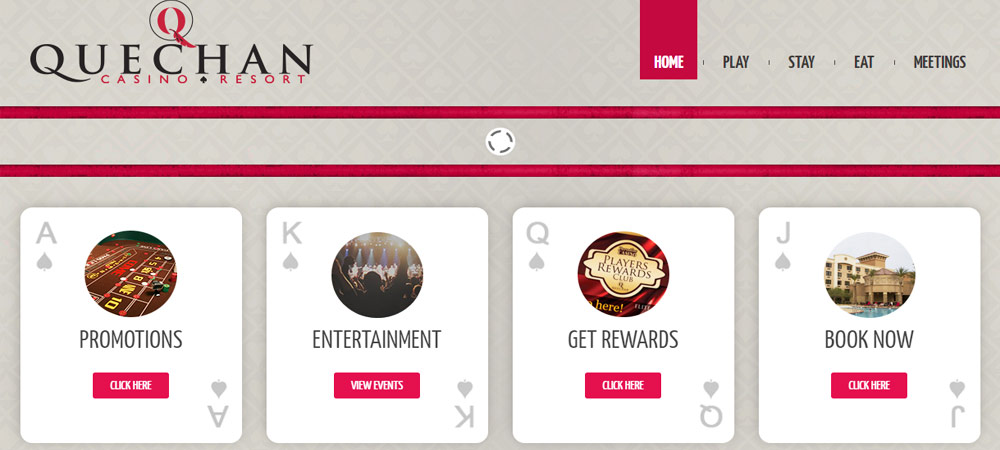 Sister Casino: Paradise Casino
The Quechan Indian Tribe also owns and regulates Paradise Casino in Yuma, AZ. The casino has 11,000 sq ft of gaming space, and it is less than 10 miles away from Quechan Casino.

Paradise Casino is smaller than its sister, and it doesn't include a hotel. It opened in 1996. Overall, there are over 500 gaming machines, a bingo hall with 300 seats, and a restaurant. Unfortunately, this establishment doesn't offer poker or table games. What is more, the Quechan Casino sister casino offers a players' rewards club that allows guests to gain various promotions. The best part is that the rewards club is also valid in Quechan Casino and Resort. Even though the welcome offer isn't listed on the websites of both casinos, the rewards club also offers weekly and daily multipliers and match bonuses.

Moreover, if you join the rewards club, you can get a welcome bonus of $5 in free play on slots.

Quechan Casino & Resort Review
Sometimes called the Q by locals, Quechan Casino & Resort is easily accessible for players all over the area, and it is quite easy to get there from San Diego, Phoenix, and other cities. The resort is situated near Yuma Airport and the Mexican border, so it is also convenient if you are planning to go shopping in places like Los Algodones or Mexicali.

Quechan Resort Details
What makes Quechan Casino unique is the fact it is located on Native American territory in beautiful desert surroundings. The resort is close to a mountain that the Quechan Tribe considers to be sacred. Thus, if you are a fan of beautiful Southwestern desert landscapes, this resort would be a great choice.

Furthermore, Tuscan and Mediterranean architecture inspired the design of the resort, and it also incorporates Native American design elements. The interior has some beautiful archways and tile roofs. The resort opened its doors in 2009, meaning that it is not very old and worn down. However, there was a renovation and expansion of the resort in 2012. Also, historical artifacts are on display all over the casino resort as a way of honoring the heritage of the Quechan tribe.

Casino Floor and Entertainment Features
As mentioned, the resort has 33,000 sq ft of gaming space, and it is one of the biggest in the area. Paradise Casino, its sister casino, is also nearby. Furthermore, Quechan Casino has an outdoor pool and a water ride that guests will see before they enter the facility. Regarding other amenities, there aren't as many features compared to major casinos in Las Vegas. However, there are plenty of ways to have fun and relax.

As mentioned before, there is a fitness center with a gym and spa, a gift store, as well as 2 bars. There are also 2 fine-dining restaurants and 2 quick eateries. Locals from the area often visit the Ironwood Steakhouse and Ocotillo Buffet and the restaurants are quite popular. The bars include some video slot and poker machines and several HDTV screens where you can watch sports games. Also, the Sidewinders sports bar offers food, drinks, dancing nights, and live music performances.

Furthermore, the resort's Pipa event hall is among the largest in the area. There are 2,300 seats, and the center offers concerts, seminars, weddings, trade shows, conferences, and other events.

Currently, the resort is doing some renovations on the outdoor pool. However, the pool is closed at the moment, but it will be available in April 2019. Nevertheless, the hotel rooms are spacey and clean, and they offer the standard amenities like free wi-fi, room service, a TV, and a coffee maker. There are 8 deluxe suites, which are a bit pricey but are quite large (800 sq ft). The price range is between $90 and $120. For the suites, the price range is $150 to $300.
However, the casino could improve its booking platform, as it looks slightly outdated and is fairly slow. In addition, the rooms are smoke-free, but the resort allows smoking on the gaming floor and other areas. And if you want to know more about the entertainment features and facilities, the resort often posts some online videos on their website that will let you see the interior and the exterior of the casino hotel.

Overall, if you are a fan of tribal casinos and the beautiful landscapes of the Southwest region, the resort has a lot of entertainment features for a great and relaxing vacation at moderate prices.

Reputation
Is this land-based casino trustworthy? Since Quechan Casino is a tribal gaming establishment and it operates according to the Indian Gaming Regulatory Act. The casino regulator and operator is the tribe that owns it, in this case, the Quechan Indian Tribe. Tribal nations have to follow strict regulations concerning their casinos.

Unfortunately, a lot of people believe that the business of tribal casinos is all about earning a huge profit, but that's not always the case. US gambling institutions can use their profits in any way they like, however, tribal casinos are bound by the Indian Gaming Regulatory Act to use their proceeds only for charity, for the welfare and expansion of their tribe, for donations, and government purposes. Therefore, tribal casinos like Quechan are bound by law to be trustworthy and safe.

We've researched the reputation of the casino thoroughly and didn't find any issues or suspicious stories that suggested the gaming resort was fraudulent. In addition, it looks like the reviews from guests on major traveling portals are mostly positive. We did not notice any evidence of foul play. However, some guests complained that the food could have been better at some of the restaurants and that the deserts could be improved.
Also, some visitors noticed that the check-in times can be longer than usual and that they had to wait a while at the reception. Some also complained about the smell of smoke, although, most land-based casinos allow smoking in their facilities, so that is something that should be expected. Moreover, it seems that the casino staff almost always replies to online customer complaints and addresses their issues, which means the resort genuinely cares about their guests.

Overall, the resort has a good reputation and other than the minor issues that guests wrote about, there are no problems with the casino games. Namely, this casino is a reliable place to spend real funds at.

Casino Games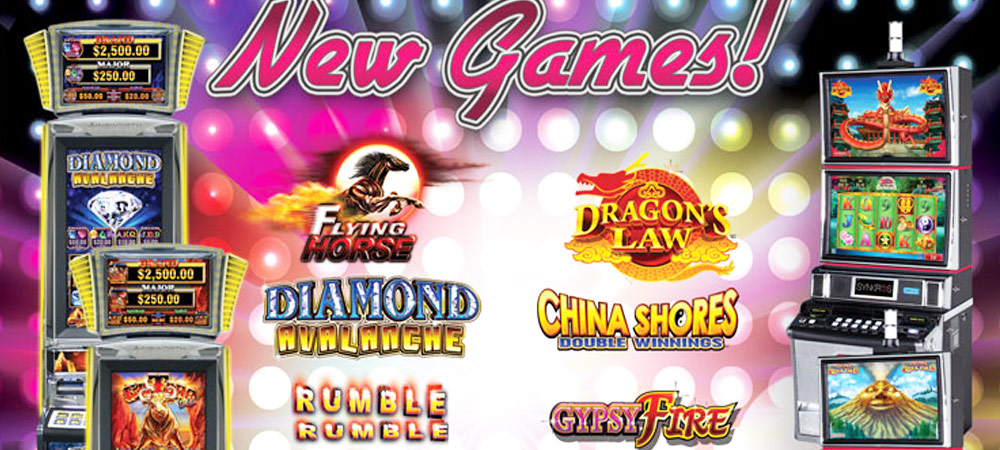 Quechan Casino is not as large as a Las Vegas establishment, but it does have a wide selection of games and a great gaming atmosphere. The current game offer consists of around 1,000 slot and video poker machines. Additionally, there are 10 live poker tables. Regarding other table games, the casino has around 15 tables with different game types. Sadly, the casino doesn't include a sportsbook, racebook, and bingo areas. However, for bingo fans, it doesn't take long to get to the Paradise Casino sister casino, which has a rather large bingo hall.

Slots
In terms of video slots, you can play classic and new games such as Flying Horse, China Shores, Gypsy Fire, Wizard of Oz, El Toro, and more. On top of that, the casino also offers Konami-branded slots, which have great quality and good chances of winning. Moreover, there is a large number of penny and dollar slots at this casino, meaning you won't have to spend a lot of money to make bets. A few years ago, somebody even won one of the largest progressive jackpots at this casino, and it was $942,000. Also, you can play video roulette, keno, and craps by Game King. What is more, the slots area is roomy and nicely lit, creating a comfortable atmosphere.

Table Games
Some of the table games are Six-deck Blackjack, Ultimate Texas Hold'em, Mystery Card Roulette, and more. However, the minimum bet at some table games like Pai Gow Poker is $5, which is quite high. Nevertheless, Pai Gow has a progressive jackpot which is currently worth over $100,000.

Poker
The poker section has 10 tables, and the casino organizes tournaments on Tuesdays and Saturdays. The buy-in is $45. There is also an entry fee of $10, and the dealer appreciation is $5. However, you will get 5,000 chips after the buy-in. Furthermore, there are additional Texas Hold 'em, 4–8 Omaha, and No-Limit Hold'em tournaments on weekdays.

Moreover, there is a high-limit room with slots, blackjack, and Game King games, along with VIP service. The poker room and table games are in great condition, and the dealers are polite, experienced, and professional.

Overall, the casino has a wide selection of slots and other games. Admittedly, it could size up its table game section and perhaps include a few specialty games as well. Also, some table games could have a smaller minimum bet, and the casino lacks some essential games like bingo. But if you want to play mostly slots, you can try to win big prizes on various penny and dollar machines. Furthermore, if you are a fan of poker tournaments, the casino offers a lot of interesting options.
Bonuses
As mentioned before, the Q has an interesting players' rewards club. If you are a member, you can use the rewards club offers in Quechan and Paradise Casino. And when you play the slot machines and table games, you will get comp points that you can redeem for various rewards or cash. The welcome bonus is $5 in free play, and you can get it if you join the rewards club.

Furthermore, the casino offers some weekly promotions like a 4x comp point multiplier on Thursdays and a Wednesday free-play bonus that will give you $10 of free play if you spend $5 in rewards play. Also, there is a cash draw that will end on March 31, 2019, and the prize is $27,000, which is a lot of money. Additionally, there are four other days in March during which the casino will let winners pick out two cards, and if they get the correct ones, they will receive a cash prize of $1,500. There will even be a Hyundai car giveaway.

Overall, the Q and Paradise casino have some awarding bonuses. So if you are going to visit the Quechan, it would be best to join the rewards club, as it will give you an opportunity to win big prizes. Furthermore, the rewards club also gives out discounts for meals, drinks, and other entertainment options.

Support and Staff
For any inquiries or questions, you can send an e-mail or call by phone if you want to contact the customer service. The phone number is toll-free. Judging by a lot of online reviews, the service staff at the resort is very polite and experienced. The dealers and casino staff are knowledgeable, they're willing to explain the rules, and they keep the games going at a decent pace. The fact that the management responds to user complaints online is a very good sign since it means they are interested in the opinions of their guests and want to solve any issues they might have. However, we did notice that the waiting times at the reception are longer than usual, which is something that could be fixed.
Summary
Quechan Casino and Resort is located in a truly beautiful desert area. The site has palm trees all around it, and it looks like the outdoor pool is a great addition. It's a shame that the resort is currently renovating it, but it seems like it will open soon. Compared to big resorts in Vegas, Quechan sets itself apart due to its location and building design. The Mediterranean, Southwestern, and Native American theme is a unique blend of styles and influences that create a wonderful atmosphere.

On top of that, the resort offers many ways to have fun, and with good rates at that. Gamblers will be impressed with the range of slots and the various poker tournaments available. However, the table game offer could be a bit wider. Nevertheless, there are a lot of ways to profit at this casino, especially if you use the players' rewards program.