Mgm Grand Sister Casinos, Casino and Resort Review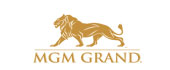 MGM Grand is one of the most famous and the largest casino resorts in Las Vegas. Take a look at our in-depth review of the MGM Grand Las Vegas and its MGM Grand sister casinos
The MGM Grand Resort and Casino is among the largest and the most famous casino resorts in Las Vegas. Located in the heart of the Las Vegas Strip, the resort features luxurious accommodations and a world-class casino. Furthermore, the live casino has a 171,500 sq ft gaming floor. On top of that, it has thousands of slot games and hundreds of poker and table games. There is also a large betting area for sports and races. Also, this casino is undoubtedly one of the biggest in Vegas. It is open 24/7 and is available for both US citizens and foreigners.

On top of its fantastic gambling area, the resort also features plenty of classy restaurants, entertainment venues, a pool complex, a gym, and other fun attractions. The property is owned by the MGM Resorts International. To gamble in this land-based establishment, players can exchange their money for chips whose value ranges from 1¢ to $1,000. In addition, some high-limit slots have massive payouts, worth as much as $500,000. Moreover, the property also has an exciting M life Rewards program for all guests, as well as excellent customer/concierge services.
MGM Grand Las Vegas Sister Casinos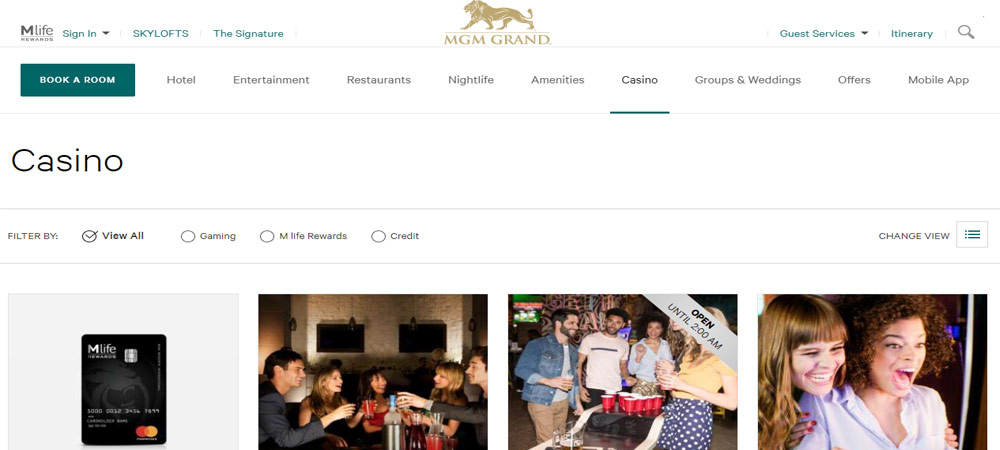 The MGM Resorts International operates a large array of Las Vegas resorts. It even owns some in New Jersey, Maryland, Detroit, and Mississippi. In addition, the MGM Resorts International also owns resorts all over the US. However, when it comes to Vegas, there are ten MGM Grand sister casinos there. Moreover, MGM also offers some online casinos like playMGM (available only in New Jersey). Plus, there are some apps for mobile devices like myVegas from PlayStudios. Guests in all MGM resorts can play games on the app to earn some bonus benefits in the hotels/casinos.

List of MGM Grand Sister Casinos and Resorts:
MGM casino network resorts:
Aria Resort and Casino
Bellagio
Circus Circus Las Vegas
Excalibur
Luxor
Mandalay Bay
The Mirage
New York-New York
Park MGM
Slots-A-Fun Casino
2. Affiliated casino resorts outside Las Vegas:
MGM China (Macau, China)
MGM Grand Detroit (Detroit, Michigan)
MGM National Harbor (National Harbor, Maryland)
MGM Springfield (Springfield, Massachusetts)
Beau Rivage (Biloxi, Mississippi)
Borgata (Atlantic City, New Jersey)
Gold Strike Casino Resort (Tunica Resorts, Mississippi)
MGM Grand Las Vegas Resort and Casino
MGM Grand was founded way back in 1993, and it is considered to be the biggest casino resort in America. Furthermore, it is the third biggest resort on the entire planet. In fact, due to the huge size of the MGM Grand Las Vegas, the city's McCarran International Airport has built a dedicated check-in section solely for the enormous number of guests that visit the resort every day.
Overall Impression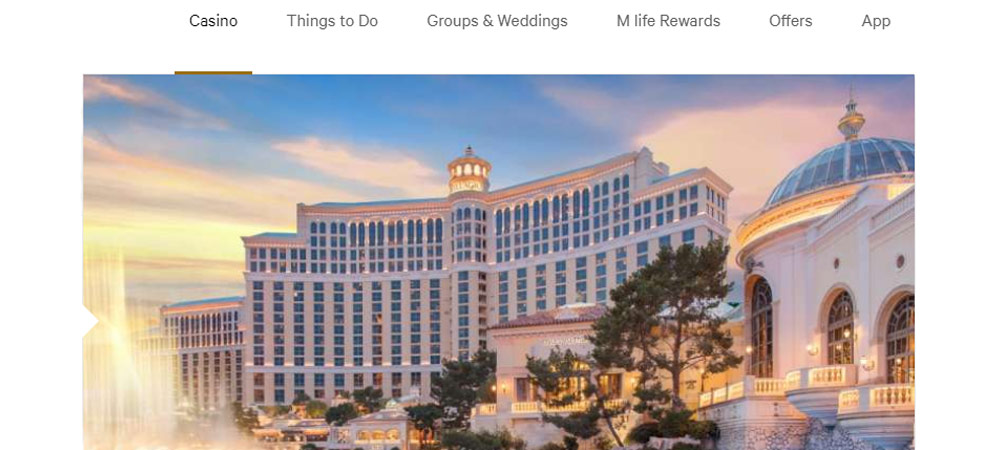 The property is illuminated in a beautiful emerald green color at night. It is one of the most famous and recognizable locations in Las Vegas. Moreover, the interior of the casino has a classy atmosphere that captures the essence of Sin City.

In 2018, the MGM Grand Las Vegas celebrated its 25th anniversary. Over the years, the property has seen some changes since it was established. Namely, the guests used to enter the building through the mouth of a huge golden lion. However, that was changed back in the late 1990s. The entrance of the resort now sports a massive, 45-foot-tall statue of a bronze lion. As most movie and gambling fans know, the lion is the official MGM mascot. As a fun fact, guests could even see and interact with over 20 real lions. They were kept in a controlled habitat in the lobby, however, the habitat has since been moved. Also, you can also see this casino in famous blockbusters, such as Ocean's Eleven and many others.

The entire complex consists of the main hotel, the Signature hotel (3 towers found next to the MGM Grand), and a VIP mansion that contains nearly 30 luxurious villas. On top of that, there are 7 entertainment venues. Those venues include the Grand Golden Arena, the Grand Pool, and a theater, along with 12 top-class restaurants. The entire complex has over 6,000 available rooms and suites. Also, it is estimated that over 70,000 guests visit the resort on a daily basis.

Reputation
We've already mentioned that the MGM Grand Las Vegas is famous all over the world and that thousands of people visit it every day. There is absolutely no need to question the reputation of this place. Furthermore, we've inspected some online reviews from thousands of users and found that most guests were extremely impressed with the features and benefits of the resort.

Namely, people were very satisfied with the polite hotel staff, short waiting times, great room quality, various entertainment venues, comfortable bathrooms, and excellent food. However, there were some complaints. In general, the negative reviews claimed that the resort was too big and that the walking times were long. Also, some people were unimpressed with the phone reception and wi-fi quality, while some have said the food prices were high. However, longer walking times are expected in a lot of large Las Vegas casinos, and the other complaints talked about minor issues that can happen at any hotel. Nevertheless, the casino has probably already solved some of those minor issues. Moreover, many guests have praised the resort, claiming that it offered them an experience of being in a city within another city, with endless options for having fun and playing excellent games.

In terms of the actual casino, the guests were very satisfied with the generous M life Rewards program and high payout rates. Most reviews have claimed that the casino has some polite dealers and other staff members, as well as that the game choice is phenomenal.

Also, bear in mind that the MGM Grand Las Vegas is fully regulated, safe, and follows the law. That's why there is no reason to believe there is any suspicious or fraudulent activity.

Casino Games
As mentioned earlier, the massive 171,500 sq ft gaming floor contains a wide assortment of casino games. In fact, the gaming floor is among the biggest in Vegas, and it offers 2,500 slots and progressive slots, as well as almost 200 poker and table games.

Slots and Video Poker
Regarding the slots, players can place bets as low as 1¢. On top of that, most of the slot machines accept bets up to $5. Some of the games available are Wheel of Fortune, Elvis, Casablanca, and more. Moreover, the high-limit slot and video poker machines have maximum bet limits set to $500 or even $1,000. Furthermore, there is a separate section for high-limit slots and video poker machines, and it offers plenty of space and some lavish refreshments. And as far as video poker goes, the bets can go up to $1, and the casino features some high RTP rates. For example, Jacks or Better has an RTP of 99.54% in the MGM Grand, which can be very profitable.

Namely, the progressive slots can offer some extremely large jackpots, approximately $700,000 every day. In 2014, a lucky winner earned over $2 million with only a $3 bet, so there are definitely great opportunities for large winnings.

Table Games
If you are a fan of live table games, there is a vast assortment of them at the MGM Grand Las Vegas. The resort has some spacious Roulette, Craps, Blackjack, and Baccarat tables. Furthermore, the roulette tables are mostly of the American variety, and the minimum bets can be up to $25. On the other hand, blackjack tables have similar minimum bets. In addition, some virtual table games like keno and roulette can be found in the slots section. Some other table games and variants include Mini-Baccarat, Let It Ride, Spanish 21, Pai Gow Tiles, War, and more.

Poker Room, Sportsbook, and More
Poker lovers will greatly appreciate the poker room. Namely, there are 13 poker tables, and the bets are between $50 and $500, depending on the game. In fact, the MGM Grand Las Vegas is mainly popular for its Texas Hold'em offer, and there are some $1–$2 and even $5–10 No-Limit games. The poker tournaments are held approximately four times per day, and the buy-in is usually up to $80.

Most tables at the MGM Grand are available 24/7, with tableside refreshments, and even a professional massage service.

In addition, the building has quite a large sports betting area of 300 sq ft. The section is slightly separated from the gaming floor, and it has over 60 large TV screens. There is plenty of space to sit at and bet on your favorite sports like football, soccer, horse races, MMA, boxing, and others. Also, the sports betting area has some luxurious Skybox lounges, which can be reserved by groups of guests. All in all, the total sportsbook area can accommodate a little over 100 guests.

Mobile Apps
We have previously mentioned that MGM has an online casino which is available only for players in New Jersey. It's a shame that this online site isn't available worldwide, as it seems like it offers some great quality games and gaming options. However, if guests of the resort or any other MGM establishment are fans of virtual games, they can download some free apps.

Namely, the apps are named myVegas, Konami Slots, myVegas Blackjack, and Pop! Slots, and they offer some entertaining games. These apps are free, and guests can play them to win numerous benefits during their stay. There is also a separate app for sports betting, named playMGM Sports Betting, and it is available in the entire state of Nevada. On top of that, the resort offers its proprietary free mobile app which helps guests unlock rooms, book casinos and restaurant tables, as well as keep in touch with the newest events in the resort. However, the app is only available to members of the M life Rewards program.

Bonus Offers
Guests of the MGM Grand Las Vegas have the ability to enroll in a loyalty program called M life Rewards. There are many benefits to this program, including a 20% discount on room costs, various discounts at stores in the MGM Grand, and many other advantages.

Namely, by spending money at the resort, members can unlock various bonus programs. They can get credits and comp points for the games, or they can win money to spend at some other areas of the resort, like at the gift shop. M life Rewards can also give players invitations to some exclusive tournaments. Also, regarding casino bonuses, there are some 10%, 20%, and 30% match bonuses for slots depending on the player's M life Rewards status.

Overall, we've found the benefits of M life Rewards to be quite impressive. The program is available nationwide in all MGM Grand sister casinos that allow it, and guests can use it in Bellagio, MGM Grand, Mandalay Bay, and other resorts. Furthermore, guests who use the M life Rewards program can also get additional perks, such as free parking, express check-ins, priority restaurant reservations, an M life Rewards Mastercard, and more promotions.

Summary
All in all, the MGM Grand Las Vegas Resort and Casino is certainly one of the top land casino resorts in the world. It offers its guests tons of ways to have fun through live events, pool sections, incredible restaurants, super accommodations, and fantastic staff. And most importantly, the establishment has a lot of gaming options and a world-class reputation. Guests can enjoy all the features of the resort while playing for real money.

Players from all over the US and the world are drawn to this place simply due to its legendary status, its incredible game offer, and a classic atmosphere of its interior. Overall, if you are planning a trip to the Gambling Capital of the World and want to have tons of entertainment while trying to win big money, the MGM Grand Las Vegas Resort and Casino is definitely the place to go.