Chumba Sister Casinos and Casino Review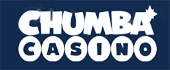 Chumba Casino is among the newest online gambling sites, and it was created by Virtual Gaming Worlds Group (VGW) from Australia. This casino utilizes a special sweepstakes currency model in order to accept players from the US (all states). Also, the instant-play casino is unique due to the fact that it uses proprietary games.
The casino is also available as a Facebook app. It has a small library of around 50 games, including slots, as well as some table games and video poker. Nevertheless, the casino has attracted a large base of US players and is quite popular. Chumba Casino possesses a license from the MGA.

The banking options are quite unique in this casino. Namely, all users deposit via bank transfer or e-wallets. The casino converts money to virtual currency. During withdrawals, the casino converts the sweeps into cash. Players get their money by e-wallets or bank transfers. For European and other players, the sweepstakes are called Gold Coins, and US players use $weeps Cash. The casino is available only for registered members, and the only way to contact customer service is via e-mail.
Sister Casino: Global Poker
If you are looking for a Chumba Casino sister casino, the only option is Global Poker. This site is also operated by VGW. However, it is a poker-only site with no other casino games, and it was created in 2016.

The site also uses VGW proprietary poker games and the sweepstakes based format. Global Poker is available for US players, and it uses $weeps Cash virtual currency for American players, and Gold Coins virtual currency for players from other regions. Depending on the currency, players can enter one of two virtual poker lobbies that offer Omaha, Texas Hold'em, and Pineapple Poker.
The table limits are around $0.2 to $20 on average. The virtual poker room only allows you to play against other players, meaning that there is no single player mode. The gaming site only accepts credit cards (Visa, Mastercard) and for withdrawals, the sweepstakes are converted and paid out via bank transfer.

Here are some of the Global Poker welcome bonuses:
No-deposit Offer:
Free roll (1,000 credits) on Saturday tournaments for new players.
Though the offer isn't shown under Promotions, there might be a free bonus worth $2 upon registration.
Chumba Casino Review
Chumba Casino was created by an Australian company called Virtual Gaming Worlds Group a few years ago. It is quite an exceptional online casino due to its unique payment methods. 
As mentioned, it is a popular casino for US players but also from users coming from Canada, Europe, and other regions.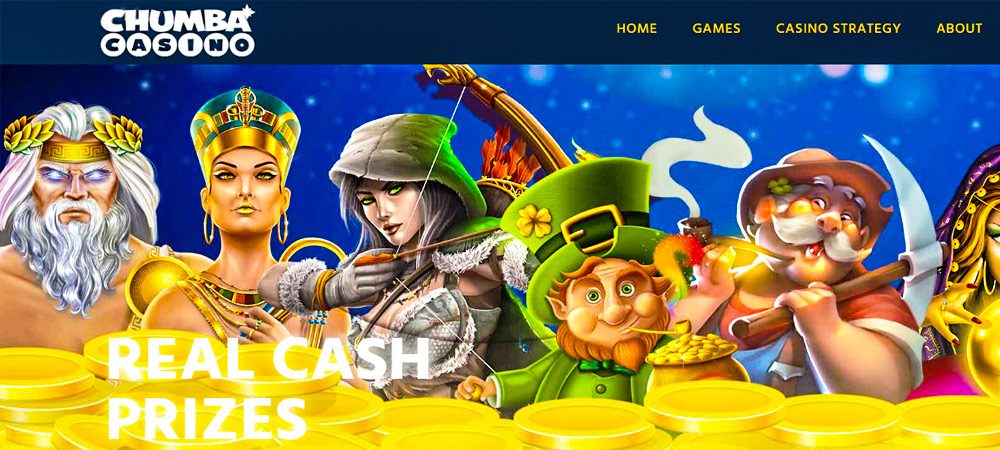 If you try to visit the Chumba Casino site, you will not be able to view a whole lot of information. Nevertheless, registration is free, and the casino might reward you with a no-deposit bonus. To get a more in-depth look into the Chumba Casino proprietary games, financial options, reputation, and other crucial details take a look at this review. We will also reveal some of the Chumba Casino promotions.
First Look: Casino Details
Chumba Casino is an incredibly unique gaming site since it uses proprietary games and software. Its platform has a quite uncommon design, and it will not remind you of any other online casinos. 
Namely, Chumba Casino has an elegant blue and gold design. The background illustration is of a casino lobby, but there are some cosmic elements to it, and it makes the casino seem like a glowing spaceship. It's quite a futuristic design, and the gold colors and menu bar certainly compliment it. 
As mentioned, if non-members try to access the site, they will not be able to see the game screen, but they will get access to the T&C, privacy policy, and licensing information. We would have liked to see an "About" section that explains what this casino is all about, though. The reason for this is that non-members could be confused by only seeing a login screen. It could give an impression of either a members-only sophisticated casino or a suspicious site. But what's the casino really like when you register? 
Chumba Casino Platform
Firstly, registered users will see the game screen in the center of the page. The menu bar is at the top, and it allows you to see your money balance. When you click on the menu button, you will see additional options for your gaming and transaction history. As previously mentioned, this is an instant-play casino. This means that players do not need to download any software. What's more, the casino is available on mobile as well, but some players have noted that the functionality needs to be improved a bit. Nevertheless, the inclusion of a Facebook app is quite neat.
On desktop devices, we noticed that the flash-based casino platform takes a few moments to load. After that, the loading times are very quick, and it's quite easy to browse through the games and start playing.
User Experience
Regarding the user interface, it seems that the creators have opted to create the simplest gaming screen possible. Namely, players can't choose between game categories, and there are no search filters. Nevertheless, since this casino doesn't offer hundreds of games, we don't think it's a problem. What's more, the quality of game icon illustrations is simply exquisite. The platform also plays some cheery music and sound effects, but it's possible to turn the sound off in the menu.
Since Chumba Casino is a relatively new gaming site, some things need to improve. Namely, there is no "About" section on the front page even for registered members, and we couldn't find the FAQ section. We would have also liked to see a quick list of the casino rules, seeing that the casino's $weeps Cash and Gold Coins virtual currencies could confuse some players. 
All this means that players will have to do a bit of research before spending real funds, and we think the casino could simplify it a little bit by adding some of the previously mentioned content. 
So, having all this in mind, is this US-friendly casino safe? What do real players and watchdog portals think of it? Did we run into anything unusual? 
Reputation

Chumba Casino and its sister site operate under the Malta Gaming Authority license, which is among the strongest and strictest in the industry. An MGA license makes sure that players stay safe from harm and criminal activity and that their rights are protected. Plus, independent auditors regularly test the casino's RNG according to the MGA rules. 
Security
What's more, this casino utilizes complex SSL encryption in order to keep the personal data of all players safe. The casino is also active on social media and has a large audience. 
Overall, it seems that this gaming site employs the standard security methods. And, with the respected MGA license, it appears to be reliable. But let's look into some experiences from the gambling community. 
Can You Trust Chumba Casino? 
It seems that the casino is very strict concerning withdrawal verifications. The staff meticulously checks every detail of each withdrawal request. This is certainly a sign of a reliable casino, but some players have complained that the process is too strict. This is the reason why there are some complaints against Chumba, but we believe there is nothing wrong with that. It is the players' responsibility to ensure that their documentation is in order. 
Therefore, if you look into some complaints that allege that the casino is delaying withdrawals or refusing to pay, look into them further to find the real problem. Many complaints on forums and review sites were solved or rejected by the casino's staff for legitimate reasons regarding withdrawal verifications. Overall, we have acquired a sort of a mixed impression of whether the casino pays quickly or slowly. Some players have claimed that their withdrawals arrived extremely quickly, whereas some have said that the process lasted quite a while. 
Nevertheless, the casino is not found on online blacklists, and it seems to have a strong reputation among watchdog sites. 
Is it Legal? 
Regarding the sweepstakes payments, some people might think that it's a scam. However, the only reason why Chumba is allowed for players from all US states is because of the sweepstakes model. Namely, Americans can't use real cash in the casino. However, when a cash deposit is made, the casino automatically converts it into $weeps Cash or Gold Coins. 
This means that you are not wagering with real money and are therefore not voiding the UIGEA act. It's quite an interesting business model, and it ensures all US players can join the site. Overall, we did not notice anything unusual when we inspected the casino's reputation, and we believe it's a secure site. 
Software and Games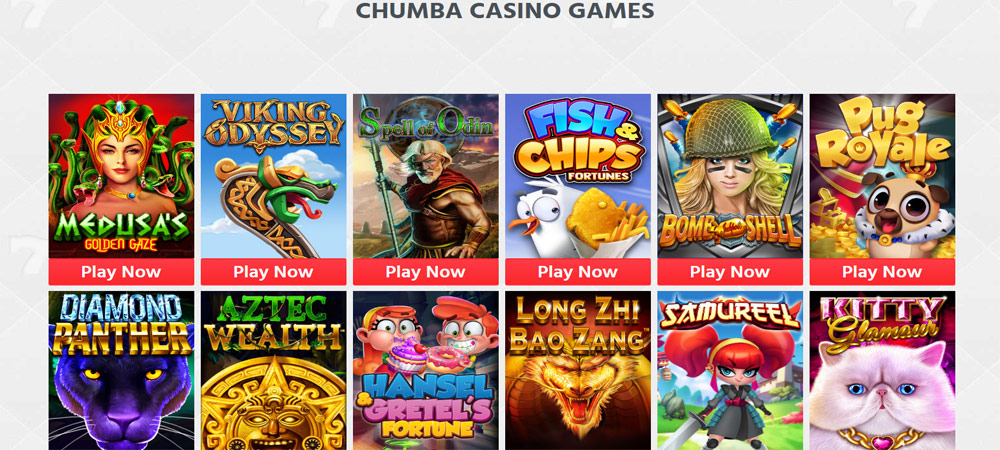 As mentioned, Chumba Casino has a smaller game library. There are 49 proprietary games. Overall, a large part of the game selection is made up of various slots. There are 46 slots and 3 other casino games. Those numbers are much smaller compared to the offers in other gambling sites. However, players will get a chance to try something truly unique. Namely, the games are only available at this casino and nowhere else. Yet, if you are familiar with various game themes from other developers and 3rd party providers, it will not take a long time to get used to the offerings in Chumba. The gameplay is similar to offers by other providers, and the themes are also quite recognizable. Let's take a look at some of the offerings. 
Slots
Overall, the quality of the proprietary slot games is incredibly high, and players will get smooth animations, impressive visuals, and intuitive controls. The themes of most slots reflect the current casino game trends, so they will be fairly familiar. The vast majority of slots come with 5 reels and up to 50 paylines. There are some intriguing bonus rounds like free spins, stacked wilds, as well as pick'em rounds. 
Some of the themes include mythology, fairy tales, monsters, pirates, animals, etc. Furthermore, some of the slot titles are Kitty Glamour, Stampede Fury, Reelin N' Rockin', Doctor Voltage, Safari Selfies, and Crazy Bunny Spins. 
Furthermore, the wagering limits are typically between $0.01 and $25 when converted from $weeps Cash.
If you are a jackpot hunter, there are four progressive slot titles. The slots are Stampede Fury, Reelin N' Rockin, Duskmoon Faire, and the Big Goreela. Currently, the largest jackpot is close to $200,000, and Stampede Fury and Reelin N' Rockin offer it.
Players might not have heard of most Chumba Casino slots, but when we tested them, we noticed that they run very smoothly and that they are meticulously crafted without feeling unfamiliar.
Video Poker, Table Games, and More
The casino offers one table game and one video poker title.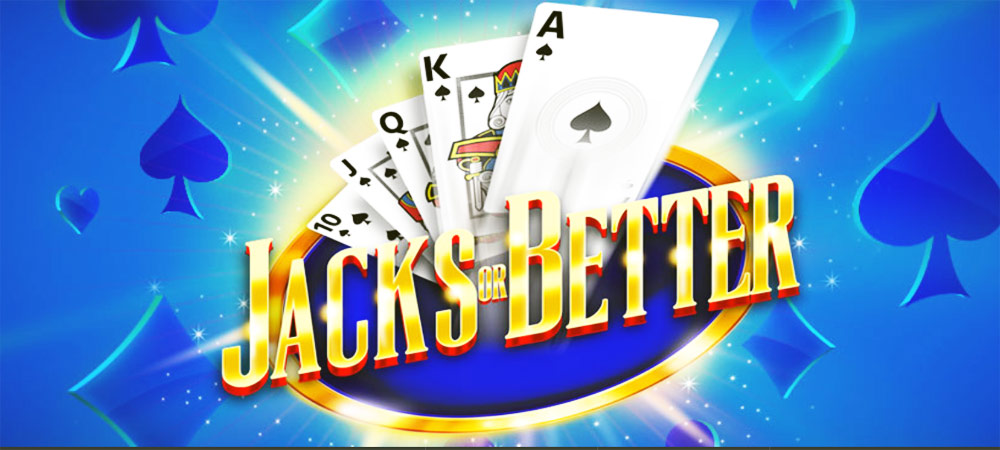 Of course, the table game is Blackjack, and it pays three to two. Players are allowed to split and double down, plus, the insurance is two to one. The virtual dealer always stands at 17. The betting range for this Blackjack variant is $1 to $250, which is fairly common. Furthermore, the table has a stylish purple cloth, and the game looks very elegant. Additionally, there is a great feature for beginners that will be activated if they stand. Namely, the game will show the chances of winning, which is extremely useful. 
Jacks or Better is the only video poker title, and the highest payout is 800x (Royal Flush). The second highest is 50x for a Straight Flush. Regarding the house edge, it is fairly low at around 3.8%. Plus, the wagering limits are $1 to $5. Additionally, there are some keyboard shortcuts players can use to simplify their playing, and we noticed that the game runs at a balanced pace. 
The last game is Flambingo. It's a 75-ball game with a pink flamingo theme that you can play with up to 10 cards. You can win up to 25k in $weeps Cash.
Banking
As mentioned, members can deposit in USD via credit card or e-wallet. After the deposit, the casino converts the amount to virtual currency. Like we've said before, the virtual currencies are $weeps Cash (US) and Gold Coins (other regions). However, your deposit does not count as a cash deposit, i.e. it's not a financial transaction. The way it works is that you are essentially buying a bundle of play money for your deposit. Of course, the exchange rate is 1:1 when you purchase gold coins or sweeps.
When you withdraw, it works as if you are getting a real cash prize or a sweepstake promotion. It can be confusing, but it seems to work, and that's how all US players can play here without legal issues. Plus, it makes withdrawals faster. 
The value of 1$ is 100 $weeps Cash. 
As mentioned earlier in this review, we would have liked to see a short summary of these banking methods on the site as it can be confusing for new players. Nevertheless, it is quite an innovative solution to allow American players. The minimum withdrawal is $100, which is 100 $weeps. Withdrawals typically last up to 5 working days via bank transfer.
Bonuses
Currently, for new players, there is a no-deposit bonus worth $2. Members can automatically claim this bonus after registration. To convert the $2 into free sweeps, members can simply click on the "Buy Now" button in the menu and they will get sweeps cash. Furthermore, when you make a deposit, the welcome bonus is $5. Both bonuses do not contain wagering requirements. Other than that, it seems that the casino doesn't contain other promotions, which is quite a shame.
Support
The only way to reach customer service is via e-mail. The contact form is available to non-members, which is a neat option. However, in this day and age, it's quite uncommon for an online casino not to include live chat. This is something that the casino should solve soon. It's also unclear if the casino will provide a phone number if you request it. 
We tested the service by e-mail and to see how quickly they would respond. Overall, the experience was pleasant since they wrote back to us within 30 minutes. We asked about the video poker and Blackjack rules after looking them up on the official site, and the service rep gave us the correct information. 
Overall, while the support is good, we believe the casino has to offer the live chat option.
Chumba Casino Closing Thoughts
To conclude, Chumba Casino is quite a unique gaming site. It will be hard to find a similar casino anywhere else. The fact that members can use it legally in all US states is a big plus. However, since it's a new casino, we believe it has to sort out some things. 
The sweepstakes could confuse some people, so there could be a quick menu to explain the rules. Plus, it is missing some pages, such as FAQ and live chat. We don't believe this is a sign of any suspicious activity, and we've explained in great detail that the casino is reliable. However, the gaming experience would improve massively. Nevertheless, the casino is still an up-and-comer, and it seems to have amassed a large following, so we believe that it will increase the number of its games quite soon. 
Overall, the casino has a great design, and its games are very impressive, so don't hesitate to claim the current no-deposit offer before it changes and play at Chumba Casino.