Potawatomi Sister Casinos and Casino Review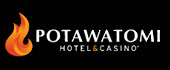 The Potawatomi Hotel and Casino is a resort in downtown Milwaukee, Wisconsin. The operator and owner of this Native American resort is the Forest County Potawatomi Community. Furthermore, this casino hotel has been operating since 1991, and it features a massive gaming floor of over 150,000 sq ft. In fact, it is one of the largest gambling establishments in the Midwest.

The Potawatomi casino contains over 100 table games, 3,000 gaming machines, and 20 poker tables. Plus, it includes a very large Bingo hall and a sports betting area. On the other hand, the hotel has nearly 400 rooms and suites across 19 stories.

Moreover, there are 9 restaurants and quick eateries, 2 event halls, and 2 bars. Additionally, the resort has a few coffee shops and gift shops, a gym, as well as a large conference area and a ballroom. The resort is open 24/7, and it offers free parking. To help guide visitors, there is a free mobile app. In total, the entire surface area of the Potawatomi Hotel and Casino is 1.1 million sq feet.
Sister Casino: Potawatomi Carter Casino Hotel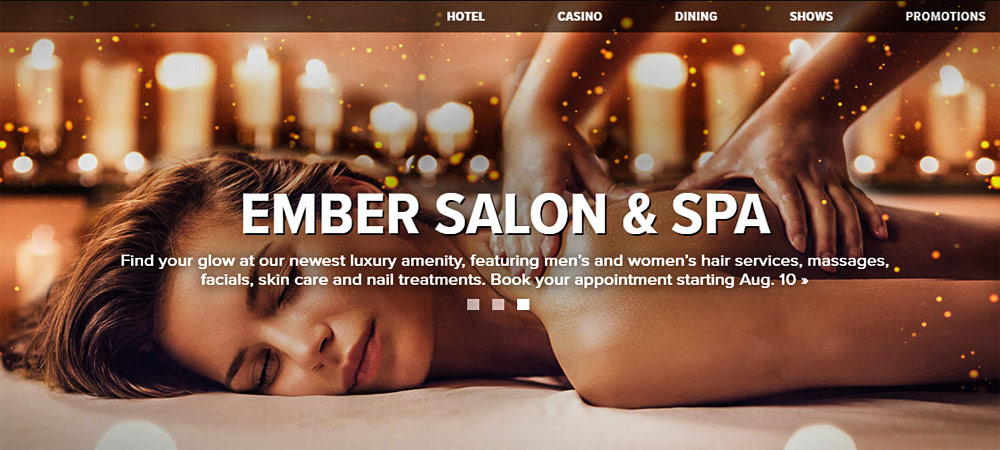 There is only one Potawatomi sister casino, and it is called the Potawatomi Carter Casino Hotel. This casino hotel is located in Wabeno, Wisconsin and it is around 200 miles away from its sister resort. It's actually part of a historic community and is very close to the shores of Lake Michigan.

Overall, this casino is 23,000 sq ft large and features 500 gaming machines, 9 tables, and a 250-seat Bingo area. Plus, there is a pool and a springs lodge, a sauna, and a gym. The hotel contains 98 rooms, plus, there is plenty of conference and event space.

Seeing that Carter Casino Hotel is a land-based establishment, it doesn't offer welcome bonuses. However, there are plenty of casino and Bingo bonuses for guests. The awards program is called the Carter Club, and its members can enjoy various benefits depending on their tier level.
Potawatomi Hotel and Casino Review
The Potawatomi Hotel and Casino is one of 22 casinos in the state of Wisconsin. With a gaming floor of 150,000 sq ft, the resort is surely among the largest in the Midwest. On average, 6 million people visit it every year. Additionally, it is one of the biggest Native American casinos in the United States. So what kinds of gaming options does it have and what can visitors get by staying here?

Take a look at our full review to find out all about the casino games, accommodations, entertainment features, and other interesting information about the Potawatomi Hotel and Casino.
First Impression
As mentioned, the Potawatomi Hotel and Casino resort is located in downtown Milwaukee and Menomonee Valley. It has been operating since 1991, but it underwent a name change and a number of property expansions.

The hotel tower is among the tallest in the area, meaning that visitors will get a fantastic view of the Milwaukee skyline. The building has a modern interior which is often illuminated at night in various colors. Inside, the interior is vibrant and contemporary with modern furnishings and a unique design. Namely, the casino's theme blends modern design elements with the heritage of the Forest County Potawatomi tribe.

In fact, the Potawatomi were known to be "Fire Keepers," and that's why you will see many fire-themed design elements in this resort.
Furthermore, the design also pays tribute to the brick and stone architecture of the city. Actually, facilities like the casino floor and hotel rooms contain stylish sculptures, beautiful chandeliers, traditional beadwork, and lavish light displays. Overall, the design is quite elegant and does not feel outdated. This is due to some expansions and renovations over the years. In fact, the resort is currently adding a new tower with over 120 rooms which will be complete by summer, 2019. The hotel tower is planned to be environmentally friendly to the highest degree.

Casino Floor
With a gaming space of over 150,000 sq ft, the casino offers a plethora of classic and unique gambling options. As mentioned, there is a wide choice of 3,000 gaming machines including slots and video poker. Additionally, there are 100 different table games, plus a poker room with 20 tables. Moreover, the Bingo hall has 1,350 seats, and the betting area is 5,000 sq ft large.

Overall, the casino is massive and will please most players. Furthermore, the Fire Keeper's Club is the casino's loyalty program. To get around in this resort easily, the casino provides a free mobile application that will help you find slots, bonus offers, and other essential casino details.

Hotel and Rooms
Regarding the hotel and entertainment areas, there are currently around 380 rooms with 16 deluxe suites. The impressive feature of most rooms is that they feature floor-to-ceiling windows with a great view. The casino allows smoking on the property. However, there are many non-smoking areas and judging by some internet reviews, non-smokers are generally satisfied with them.

Entertainment Facilities
As mentioned, the resort has 9 restaurants that offer a rich dining experience. For fine dining, there is a traditional Wisconsin steakhouse named Dream Dance Steak, a classy Italian restaurant, and restaurant that serves authentic Asian cuisine. Regarding other restaurants, there is a large sports bar and grill, plus a buffet, food court and a couple of smaller quick eateries.

In terms of entertainment, there is a 500-seat theater which is incredibly popular in the area. The venue is called the Northern Lights Theater, and it hosts various live music performances and comedy shows. The theater focuses mainly on classic and legendary acts such as Aretha Franklin, Ringo Starr, Willie Nelson, Jay Leno, B.B. King, and more. Furthermore, there is a larger entertainment center with 1,500 seats that also hosts music and comedy performances. Plus, there are 2 bars and clubs for those who are looking for exciting nightlife.
Reputation
The Forest County Potawatomi Gaming Commission regulates the Potawatomi Hotel and Casino. This means that the casino is self-regulated. However, it has to adhere to the rules of the Indian Gaming Regulatory Act.

Security
Players who are not familiar with tribal casinos should know that the tribes which own them use a lot of their proceeds for charity. In fact, the Potawatomi Hotel and Casino was established during a period of high poverty in the area, and its profits managed to save the community. Actually, since the 1990s, the casino has donated a lot of money to the community, including over $19 million to local charities for children. Additionally, the casino hotel employs over 3,000 people, meaning that it is quite an important institution in the area.

Potawatomi Hotel and Casino Reputation
We believe the previously mentioned facts alone prove that the casino is safe and secure. Actually, we did not manage to find signs of any negative activities or player nightmare stories. Also, in February 2019, the casino paid out a $1 million Bingo jackpot to a lucky winner, which is proof that people can win a lot of money in this casino. Moreover, the casino has a great presence in the media and most visitors have given it rather favorable reviews online.

In fact, guests were incredibly satisfied with the decor and design of the hotel as well as the casino features. Some visitors have complained about the cigarette smoke, but have claimed that the non-smoking areas were pleasant. Most gamblers have said that the gaming floor exceeds expectations and that the various gaming options are incredibly satisfying.

Overall, this casino is very unique because it invests a lot into the community, and it is definitely a safe and fair gaming establishment.
Potawatomi Casino Games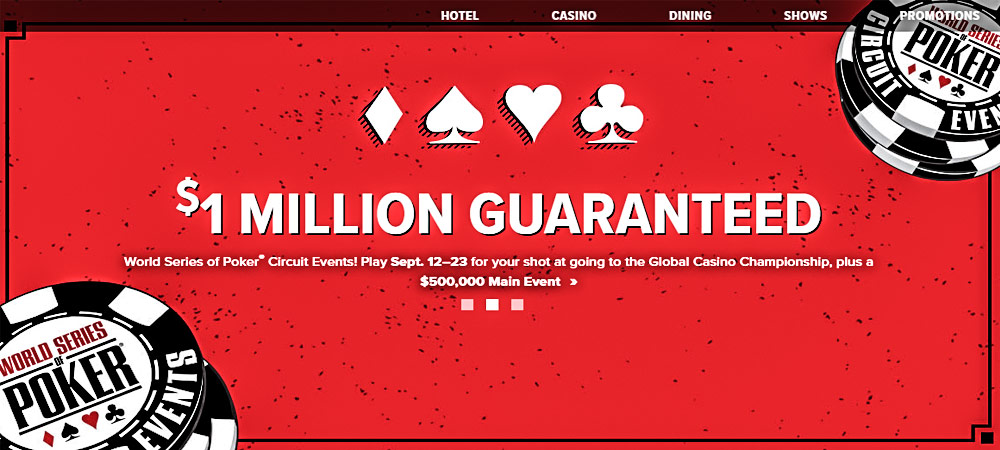 Like we've said before, the casino consists of a slot area, a room for table games, a poker room, a Bingo hall, and a betting area. Plus, there is a separate slots area for non-smokers.

Slots, Video Poker, and More
The choice of 3,000+ machines is truly massive, and it includes video, classic, and progressive types. The lowest denominations can be 1, 2, and 5 cents. Other denominations range from $1 to $25. Plus, some of the high-limit slots go up to $100. There is a variety of movie-themed games such as "Back to the Future" slot.

Moreover, there are some special 25 cent multi-theme slots like Pink Diamond, Five Times Pay, and Triple Diamond. There are around 10 of these slots, and each of them contains four different game themes, which can be quite fun. The cool thing about these slots is that they also have progressive jackpots.

Additionally, the coin denominations are generally the same for video poker machines. There is a choice of around 45 video poker machines, plus 14 electronic keno games. Some of the video poker titles include Jacks or Better, Bonus Poker, and more. Furthermore, the non-smoking area contains around 250 machines. Additionally, slot machines can be found in the bars of the resort, which is quite convenient.
Table Games
Regarding table games, players will have the option to choose between 100 different tables. The tables are open 24/7. Some of the games are Baccarat, Roulette, Craps, and Blackjack. Fans of Blackjack will be impressed with some innovative options, like the ability to place two side bets in one.

The minimums and maximum for most games are generally between $1 to $100.

Poker
Additionally, the poker area has 20 tables, and some of the games are Three Card Poker, Let it Ride, Ultimate Texas Hold 'em, and Mississippi Stud. Plus, all players have the option to place a progressive side bet of $1 for an opportunity to win the progressive jackpot pooled from 5 different games.

The number of tables is a bit limited though, and players have to reserve their spot one hour before they plan to play. The casino also offers massages at the poker tables, which can be quite relaxing. Overall, the buy-in for some of the poker games is fairly low, and the minimum is $30. Some high roller games do have higher minimums, like $500 for No-Limit Texas Hold 'em. Interestingly, the casino has been the host of WSOP for three years, and it also hosts the Mid-States Poker Tour.
Bingo and Betting
For Bingo fans, the Potawatomi casino has some exciting games in the 1,350 seat hall. The non-smoking Bingo area has 500 seats. Players can choose between real-life and electronic Bingo. Furthermore, the casino states that they offer some of the highest Bingo rewards and that their daily payout average is currently $75,000.

Furthermore, the betting room only allows off-track wagering, and it has an area of $5,000 sq ft. The betting area is quite spacy, and there are 115 high definition screens. Bettors can place wagers on greyhound and horse racing. The casino also shows the races on an enormous screen in the Northern Lights Theater entertainment venue.

Overall, the Potawatomi Hotel and Casino contains a rich variety of gaming options. There is truly something for everyone, and there are some entertaining options for slots, video poker, regular poker, Bingo, and sports betting. The slots coin denominations, table game bet sizes, and poker buy-ins are adaptable to any budget, and most players will have tons of fun playing in this casino. Plus, it seems that the games are evenly distributed across three floors and that even if there are many guests, the place will not feel too crowded.
Bonuses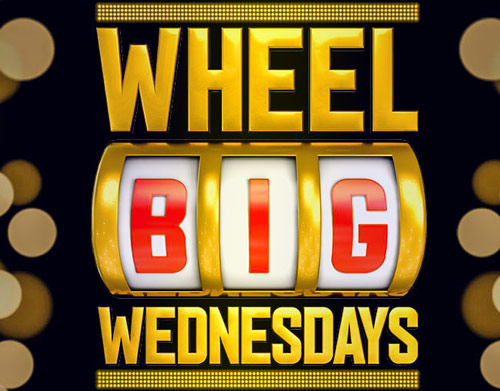 As mentioned, the Fire Keeper's Club is the loyalty program, and if new players enroll in it, they will have the chance to win between $5 and $1,000 playing credits. This is the only welcome promotion in the casino. However, there are plenty of other bonuses.

Namely, there is a $5-$250 birthday bonus players could win in a wheel game. Also, players aged 55+ can get up to $555 playing credits in a bonus wheel game. If you play poker, there is a chance to win one of ten $250 cash prizes if you get a Royal Flush. There are some similar giveaways for games like Texas Hold'em.

Furthermore, the casino has some thrilling slot tournaments which will award four different winners with all-inclusive vacations to Las Vegas. The current top prize, however, is $1 million and you can join the tournaments on Wednesdays and Thursdays.

Regarding other awards, playing on certain dates could give you comp point multipliers, and there are additional cash giveaways on a weekly and monthly basis. For example, in April 2019, the casino is celebrating the city of Milwaukee and will give away cash prizes to some lucky entrants. The total prize pool for this promotion is $100,000.

Customer Service
To contact the staff at the Potawatomi Hotel and Casino, you can use email and two different toll-free phone lines. For any questions, simply use the contact form on the website. Additionally, the casino's website in its entirety is quite useful and will provide you with any essential information you might require.

For the most, a lot of visitors are extremely pleased with the polite staff at the casino and the hotel. Some online reviews claim that the hotel and room staff is quick and unintrusive, while the casino staff is quite experienced.

Namely, the game dealers are quite polite and do not rush the games. Plus, it seems that the staff is very knowledgeable and they will not waste your time. Also, it seems that the staff is willing to respond to reviews and complaints from players on some reputable travel websites to improve the experience of all guests. Overall, we believe that if you have a problem during your stay, the staff will definitely help you out as it seems they want to please all visitors.

Final Thoughts on Potawatomi Hotel & Casino
The Potawatomi Hotel & Casino is an enormous establishment with plenty of gaming options and great accommodations. The hotel features a blend of traditional tribal designs and modern elements, which will give you an extremely unique experience during your stay.

Players will be extremely pleased with the choice of slots, table games, video poker, Bingo, as well as sports betting. The great thing about the casino is that it accepts a wide range of bets and coin denominations, meaning that it is accessible for players on any budget. Plus, there are tons of interesting giveaways and bonus offers that could pay off quite a lot. On top of that, the casino has a superb reputation, and it uses a lot of its profits to help the community. Thus, by gaming here, you will be doing a service to others.

Compared to other large resorts, it seems to be missing a pool and movie theater, but given the fact that the casino is constantly expanding, those amenities could be available soon.

Overall, if you are a player planning to embark on an adventure in the Midwest, don't miss out on this fantastic tribal casino.