Orleans Sister Casinos
Casino and Hotel Review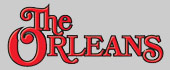 The Orleans Hotel & Casino is a resort built in 1996. It is located only a few minutes away from the famous Vegas Strip, and it is close to the Orleans Arena, which is among the largest entertainment venues in Sin City. The casino resort has around 1,800 rooms and suites, along with a large gaming area (135,000 sq ft). The resort is available 24/7. This casino hotel focuses on local clientele and tourists. In terms of the casino games, there is a large poker room, a wide variety of assorted table games, a keno room, and a race/sportsbook area. Additionally, there are thousands of slots and video poker machines. The casino offers free parking.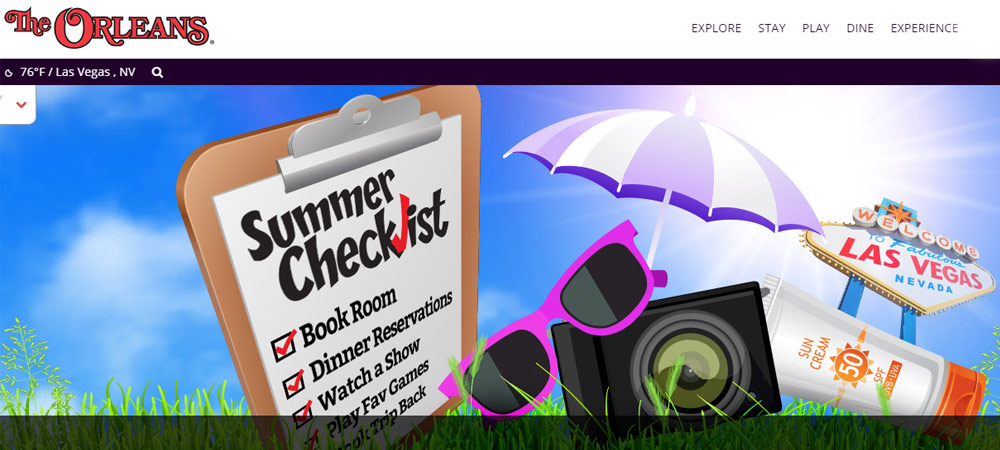 Other amenities include a beauty salon, spa, bowling alley, showroom, smaller entertainment venue, movie theatre, arcade, a conference area, and more. Plus, there are plenty of restaurants and quick eateries. The theme of the casino is Victorian Era New Orleans, and the owner is Boyd Gaming. Furthermore, the Nevada Gaming Commission regulates this establishment.
List of Orleans Sister Casinos:
Boyd Gaming is a rather large gaming and hotel company. If you are looking for the Orleans sister casinos, we have divided the list into resorts that are in Las Vegas and resorts that are located in other US states.

The Orleans sister casino owned by Boyd Gaming share a rewards program called B Connected, which can be used in most of the company's establishments. Members of the program can get the latest bonuses, discounts on room rates, win gifts, and other benefits. Some of the properties share a welcome bonus for new members. If new members bet $1 on slots, they will get a $5 free bet reward (the offer is valid for resorts 1, 2, 3, 4, 7, 8, and 9 on the list, and it could be available at other sister properties as well).

Sister Casinos and Resorts in Las Vegas
Aliante Casino, Hotel & Spa
Gold Coast Hotel & Casino
Suncoast Hotel & Casino
Sam's Town Las Vegas
Eastside Cannery Casino & Hotel
Cannery Casino Hotel
California Hotel Casino
Fremont Hotel & Casino
Main Street Station Casino Brewery Hotel
Eldorado Casino
Jokers Wild Casino
Sister Casinos and Resorts Outside Las Vegas
Par-A-Dice Hotel Casino, Illinois
Belterra Casino, Indiana
Blue Chip Casino Hotel Spa
Diamond Jo Dubuque, Iowa
Diamond Jo Worth, Iowa
Kansas Star Casino, Kansas
Amelia Belle Casino, Louisiana
Delta Downs Racetrack Casino Hotel, Louisiana
Evangeline Downs Racetrack Casino & Hotel, Louisiana
Sam's Town Shreveport Casino, Louisiana
Treasure Chest Casino, Louisiana
IP Casino Resort Spa, Mississippi
Sam's Town Tunica, Mississippi
Ameristar St. Charles, Missouri
Ameristar Kansas City Casino, Missouri
Belterra Park, Ohio
Valley Forge Casino Resort, Pennsylvania
The Orleans Hotel & Casino Review
The Orleans is quite a famous land-based resort in Las Vegas. It is usually recognized for its beautiful exterior inspired by the Victorian era. Additionally, the interior also features this theme, and it welcomes visitors with a classy atmosphere of the city of New Orleans.


Overall Impression
First of all, despite the fact that it's an older resort from 1996, it was renovated many times, and it features a blend of vintage styling with good quality accommodations and facilities. Furthermore, the resort is budget-friendly and well-maintained.

Overall, it could be a good choice for gamblers who are looking for an affordable option. Also, the resort would be great for someone who wants to gamble outside the Strip, which is known to be crowded and more expensive. As mentioned, the Orleans has plenty of features and amenities, but if you wish to explore the downtown area and all the famous attractions, the Las Vegas Strip is within walking distance. Moreover, a big benefit of this place is that it is popular with locals, which certainly attests to its quality. Furthermore, the resort is in the top 100 in the world, judging by size. The Orleans has both smoking and non-smoking rooms.

Facilities
Overall, the size of the gaming area is 135,000 sq ft, which is quite large. On top of a wide choice of games, the resort offers plenty of entertainment and accommodation options as well.

Regarding accommodations, there are 1,885 hotel rooms, including 53 luxurious bedroom suites. Guests will get 24-hour room service, a safe, a coffee maker, wi-fi internet, TV with cable, phone, air conditioning, and toiletries.

There are 2 respected restaurants for fine dining, 6 restaurants for casual dining, as well as 7 fast food places and coffee shops. Moreover, there is an outdoor pool and a hot tub, a movie theater with 18 screens, a spa center and gym, four lounge bars, a video game arcade, a 70-lane bowling arena, and more entertainment facilities. The complex has a 40,000 sq ft conference space that can accommodate 1,000 people. Moreover, the resort has a few beauty shops and hair salons, gift stores, convenience stores, a daycare center for children, and more.

In addition, there are 4 large entertainment venues. The Orleans Arena has 9,500 available seats and is among the most popular in Vegas. Also, the Orleans Showroom is a theater with 850 seats. The other two venues are a Louisiana-themed bar and a nightclub called Bailiwick. Overall, there are many options for live entertainment, and you can see a lot of famous music performers and comedy acts.

Additionally, free parking, along with free shuttle service is also offered at the Orleans. The property allows smoking on site, but there are also non-smoking sections and gaming areas.
Reputation
The Orleans is a land-based establishment in Las Vegas, meaning that its business practices are closely regulated by the Nevada Gaming Commission. Therefore, we believe this resort is completely trustworthy and not suspicious at all. Also, the resort has won over 40 notable awards over the years from magazines, review websites, and other establishments.

On top of that, we have inspected some online reviews to confirm this and found that most guests thought the resort was fantastic. They were highly pleased with short waiting times for check-ins, staff support, and the quality of the games. Moreover, many have claimed that it didn't take a long time before they got real money wins on slots and other games. Furthermore, a lot of guests also said that the affordability of the resort was one of its strong points. Although, some guests had a problem with the smoke, but that's a common thing in Las Vegas resorts.

Nevertheless, it seems that the staff genuinely cares about the user reviews posted online and their management replies to most of them. The staff always thanks the guests for their suggestions and improvements, and they also do their best to solve complaints. Overall, there is no indication that this establishment is involved in any shady practices concerning their games.

Casino Games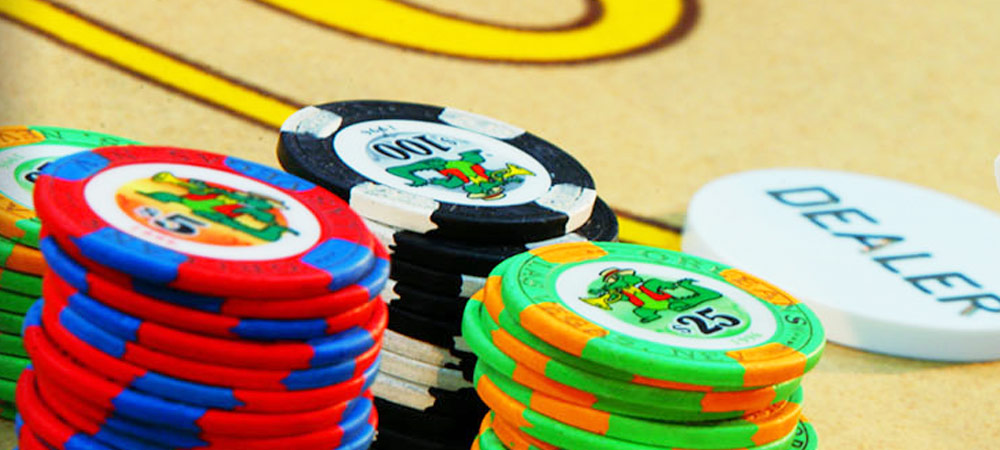 The Orleans offers an award-winning game area with classic games. There is a choice of over 2,600 gaming machines
Game Choice
The poker room has 35 tables, and there are 60 classic table games. Moreover, the sportsbook and racebook area has over 40 screens with 125 seats, and the keno room has 60 seats. In addition, there is a high-limit slots area with a lounge for high rollers.

Slots and Other Machines
If you want to play slots or video poker machines, you can view all the game choices on the resort's official website. Also, there is a useful search function that will help look up the games according to their coin denomination or type.

Namely, some of the slot games you can play here are Malibu, Riches with Daikoku Triple Sparkle, Silver Skies, and more. In addition, you can also play electronic table games such as Diamond Blackjack, Roulette, Shoot to Win Craps, and more. Some of the video poker games are All-Star Poker, Bonus Poker, Deuces Wild, and Five Play Multi-Strike.

The denomination range for gaming machines is between 1¢, 5¢, 10¢, 25¢, and 50¢ for lower bets. Moreover, for dollar bets, the range is $1, $2, $5, $10, and $25. As you can see, there are plenty of options when it comes to making bets of different sizes. The minimum bet in the high-limit room is $50. Additionally, the choice of slots and video poker is huge, it features a lot of variety, and a lot of players will be very satisfied with it.

Table Games and Poker
In terms of table games, you can play classics such as Roulette, Baccarat, Let It Ride, Blackjack, and more. On top of that, the sitting areas are quite comfortable. The limits for the table games are between $5 and $1,000, although the minimum and maximum bets could vary depending on the game. For example, the bets for Baccarat are between $10 and $5,000, whereas the bets for Craps are between $5 and $2,000.

As mentioned, the poker room has 35 tables, and the most popular game is Omaha High/Low. In fact, the Omaha High/Low games in the Orleans are among the most famous in Vegas. Furthermore, the other games are 7-Card Stud, Ultimate Texas Hold 'em, and more. The minimum bets can be as low as $2, and the maximum can go up to $1,000.

Other Games
The sportsbook and racebook have state-of-the-art LED boards and 40 large screens. Players can bet on most of the major sporting events. Additionally, to bet on sports and races, you can use the proprietary free mobile app if you are a member of the rewards program. The app will also notify you about the latest events. Furthermore, the Keno room lounge is quite cozy and has 60 seats. One ticket has a minimum bet of $1. The scores are also displayed on screens all over the resort, so you don't have to wait for the drawings.

Overall, the Orleans has a rich game choice with a variety of betting options. The minimums for table games and poker are quite small, which means you don't have to spend a lot of money to play them. Moreover, the slots offer is massive, and you could end up hitting a jackpot that could be worth an entire fortune. And if you are a fan of sports and race betting, there are many options for that as well, and the mobile app is very convenient.
Bonuses
As stated previously, Boyd Gaming resorts are linked with a reward program called B Connected. If you are a member of this program, you can earn comp points and get bonus offers in 18 different Boyd Gaming casinos all across the country.

Namely, the program will give you a comp point every time you wager $1. There are 5 different status levels that you could earn, and they each come with special offers. If you are a member of the rewards club, you can get discounts on room rates and use the comp points on ames to save money. Also, to become a member, you will need to earn 749 credits. Furthermore, you could earn gift packages, complimentary rooms and upgrades, shopping discounts, concert tickets, and more. The great thing about the program is that its benefits apply to all the Orleans sister casinos and resorts.
Support & Staff
Overall, it seems that the customer service at this casino is extremely efficient. Online reviews from guests have shown that the dealers and staff are very polite and professional. Furthermore, the reception/front desk staff, restaurant staff, and the general hotel service staff are courteous and experienced.

If you have any questions, you can call the resort on a toll-free number, or you can send them an email. We were quite pleased to see that the customer support responded to almost every individual post or comment on a known review website. The reps take into consideration the suggestions of the guests and even try to solve some complaints.
Summary
Our Orleans Hotel & Casino review has inspected the reputation and general features of this resort. Overall, we are happy with the gaming choices, the rewards program, and the entertainment options at this facility. The games don't have high minimum bets, and there is a wide variety of titles in all categories.
In addition, there are tons of interesting dining and nightlife options, and the resort truly offers an all-inclusive experience. Some people could have a problem with the smell of smoke in the casino. However, the designated non-smoking areas are spacious and also offer games.
Nevertheless, the accommodations aren't too expensive, and the hotel rooms seem to be of great quality. The event venues are some of the best in Sin City, and the location of the resort is close to the most popular attractions. All in all, you should definitely consider this award-winning casino resort for your next vacation.