Posh Sister Casinos and Casino Review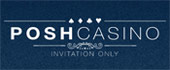 Posh Casino was established fairly recently, in 2017. This online gambling site uses games by RealTime Gaming, and it allows US players. However, this elusive casino can only be accessed with a unique invitation code. In fact, non-members will not find a lot of information about it on the web, and that's why we want to look into it.

Given that the game provider is RTG, we can assume that Posh Casino features around 200 games. The selection might contain RTG slots, table games, video poker, and specialty games. However, the casino's licensing information and ownership are a bit unclear since it is not stated on its website. Also, the games are offered on desktop or mobile platforms via instant-play.

Posh Casino allows deposits via Visa, MasterCard, Neteller, and Bitcoin. For withdrawals, it seems that the methods are Bank Wire, Bank Checks, Bitcoin, and Neteller. Additional methods like Person2Person, Discover, and Prepaid Card might also be available. Regarding customer service, this casino assigns a VIP host via live chat to members once they join. Methods like email and phone could also be available after registration.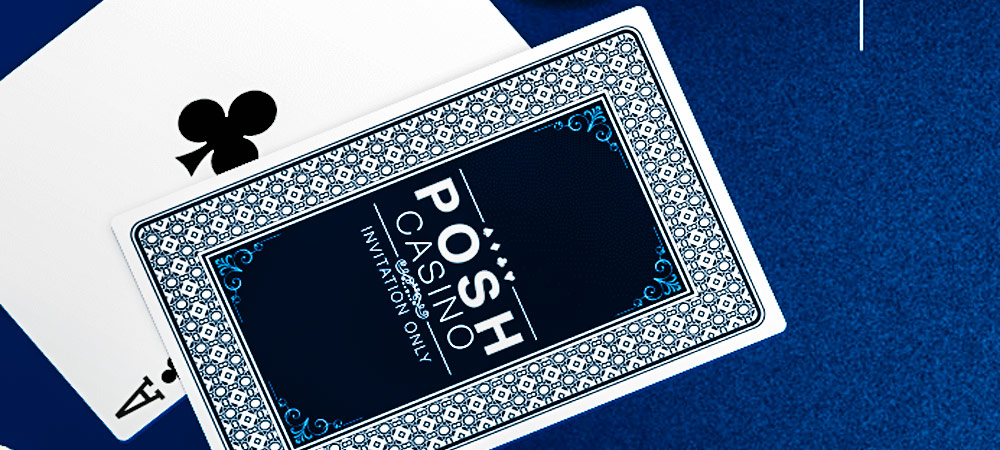 Posh Casino Details
As stated, Posh Casino sets itself up as an exclusive and quite a mysterious casino. Very little information is known about it. Moreover, there are close to no reviews from watchdog portals that could give players some insight.

This is quite unusual for an online casino where players spend real money. That's why we want to look into as many details as we can about it. We will inspect how players can join the website and if the casino is reputable. Additionally, we will look into forum posts from real players who have won or have experienced any problems at Posh Casino. Furthermore, we will explain a bit about the RTG games offered at this casino.

So in case you ever get an invitation to join, you should definitely take a look at our full review of this casino before you decide to spend real funds.
Overall Impression
When players first visit the Posh Casino website, they will only see a home screen where they can type in their invitation codes or log in. Overall, it looks like this casino has a blue theme. The background image is of a blue poker table with some cards and poker chips on it.

At the bottom of the page, there are some logos of the game provider and a CDS certification. Also, players can see some of the logos for banking methods, as well as links to the terms and conditions and the privacy policy. However, when we clicked on these links, the site simply redirected us to the home screen. Thus, if you want to see any concrete information regarding this casino, you will need to obtain an invitation code first.

We believe this site should have at least allowed everyone to view their terms and conditions first before joining. This option would have offered more information about the casino to non-members. Also, the site could use a basic navigation menu or an "About us" section too.

By not including this information for all members, it might appear that this casino is suspicious to those who don't know anything about it.

Invitation-Only Casino
Judging by numerous forum posts, we get the impression that members of the Posh Casino sister casinos will get invitations to join. Namely, different sources and people who have played for real money at this casino say that the players of Posh Casino affiliate sites will get an email with an invitation code. This invitation might also include a rather large no-deposit offer that we will discuss below.

However, the casino doesn't state its owner. Plus, it seems that we cannot confirm which sister sites are affiliated with it. Does this mean Posh Casino is a site that should be avoided? Is it trying to hide something or is it simply an exclusive and unique casino?
Reputation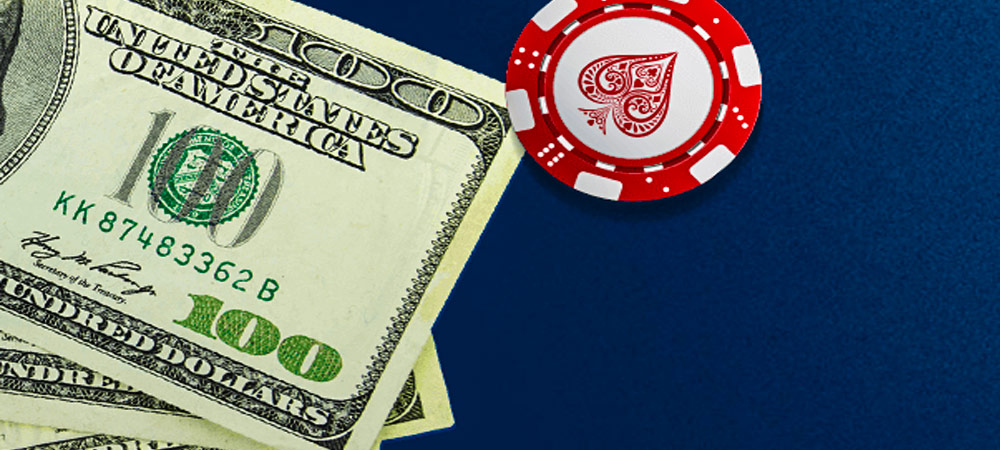 As mentioned before, the casino is fairly new, having been established in 2017.

Compared to other casinos, there is not a whole lot of information about Posh Casino that can be found online. It seems that it doesn't have a relationship with watchdog portals. Also, the only reliable information about it can be found in forum posts made by real players.
Is Posh Casino a Safe Gaming Site?
Furthermore, there are some speculations that this casino might be part of the Virtual Group. Many players from this group of casinos have claimed that they've received their invitations from those websites. Therefore, it could mean that some Posh Casino sister casinos could be Planet 7 Casino, Silver Oak Casino, or Royal Ace Casino, among others.

However, this is merely speculation, and it's unfortunate that it can't be confirmed. Additionally, Posh Casino doesn't provide information regarding its license. We could assume that this site possesses the same license as the others mentioned above (i.e., a Costa Rica license), but that could be a stretch since the ownership is not confirmed.

Here's the Truth
Nevertheless, our research has shown that Posh Casino is relatively legitimate. The home screen and the limited information on the site might make players think that it's some sort of a scheme that will take your credit card number. However, it appears that real players have not experienced any major suspicious activity.

Most players who've joined enjoyed the large no-deposit bonus and the support from the VIP host. However, it seems that the withdrawal process is incredibly long. Some players have posted on numerous forums that payouts can take 30 days or more. It is also unclear whether the casino has a dedicated complaint team. Also, it is not known whether all player communication is carried out through the VIP host in the live chat.

Furthermore, a few players have claimed that the hosts are not available 24/7 and that you would have to adjust to their time zone to speak to them in case of a problem. Nevertheless, it seems that Posh Casino players do get paid in the end. Even though the process is painfully slow, some players have posted screenshots of their withdrawal approvals and transaction times online as proof.

If you happen to get an invitation code for this casino, you need to be aware of the fact that withdrawals are very slow and that you might not always be able to reach the VIP host. What's more, if you are fine with the slow withdrawal times, this site generally seems to be reliable from what we've read.
Posh Casino Games
As stated previously, Posh Casino offers mobile or desktop gaming via instant-play. This means players will only need to visit the website from their browsers.

Game Library
The casino has a library of RealTime Gaming titles, but since we cannot access the game screen, we can't find the exact number of games available and their categories. We can only speculate that there are around 200 RTG titles, though, since that's how much the same provider offers in other casinos.
Game Provider
RTG offers slots, table games, video poker, and specialty games. Games by this provider offer high-quality gameplay and interesting graphics. Additionally, many US players choose RTG casinos due to the fact that it's much easier to win at them. Namely, most RTG slots, table games, and video poker have some high RTP rates that could really pay off for the players.

We can assume that this casino has 100+ slots, 10+ table games, 10+ video poker games, and the standard RTG specialty offering of 7 titles. Some popular RTG slots are Cash Bandits, Popinata, Sweet 16, Asgard, Penguin Power, and Count Spectacular. It's possible that these games can be found in the Posh Casino library.
Regarding table games, RTG offers titles like Blackjack, Baccarat, Pai Gow Poker, and Let 'em Ride. Plus, some of the video poker titles could be RTG's Aces & Eights, All American, Joker Poker, and more. The specialty games could include RTG's Keno, Craps, European Roulette, and American Roulette.

Overall, if we assume this site has a full RTG library, it could mean that it offers a good gaming experience. Unfortunately, we can't test the games at this casino, but in most other casinos, RTG games run smoothly and without issues.

Banking
As mentioned before, the deposit options are Visa, MasterCard, Neteller, and Bitcoin. Additionally, some players have claimed that the deposit minimums are between $30 and $50.

For withdrawals, players can use Bank Wire, Bank Checks, Bitcoin, and Neteller. Unfortunately, as mentioned, this casino has rather slow withdrawal times. According to posts from real players, the terms and conditions state that the withdrawals will be processed in 7–10 days. Plus, the maximum is $2,500 for each transaction, allegedly. However, there are some posts and complaints from players that prove the withdrawal times could even last for more than one month.

Other options such as Person2Person, Discover, and Prepaid Card could also be available. Moreover, it is unclear whether this casino offers some e-Wallet options like Neteller or Skrill, which could speed up the withdrawal times. Furthermore, we couldn't find any comments from players who used Bitcoin at this casino, but we can assume that this is the fastest method you can use to get paid.
Bonuses
The bonuses are perhaps the most interesting part of this casino since members who get an invitation might get a $500-worth of free chips.

This was confirmed by numerous players on forums, but it's unclear whether this offer still stands. Namely, players from Posh Casino affiliates received an email with the invitation code and the no-deposit offer. However, it is not entirely certain whether the online casino bonus comes with a wagering requirement. Some players have stated that they had a requirement of 20x for slots and 25x for table games. Plus, it seems that the maximum payout was $1,000, as stated by many players. However, bear in mind that some players have noticed that this casino will not award jackpots if players trigger them during the no-deposit bonus, which is unfortunate.

Additionally, there are some large welcome bonuses if you deposit. Many members have claimed that there is a slots and keno bonus which includes a 375% match. Besides that, players have said that this is even a "no-limit" bonus and that it comes with no playthrough requirement. Finally, other players have mentioned that a 360% match for table games and video poker also exists.
Support
As mentioned, it seems that there is no customer support at this casino. However, players get a personal host that guides them through their experience. This host can be reached via the site's live chat function, and email or phone options might be available upon registration. Although, it's unfortunate that we can't test this service, but most players on forums have claimed that the hosts are polite and effective.
Summary
Overall, it's quite a shame that this casino doesn't display vital information about it. We believe that, even though some players have written about having positive experiences, the invitation-only feature doesn't really do the casino any good. Namely, some players might think that the site is fraudulent. And since there is little information about it, they won't be able to find out the truth quickly. It takes a while to read through all the posts that players have written on forums.

It's unfortunate that this casino doesn't list its owner or sister sites. If it did, we would have been able to get a better impression of it. Nevertheless, Posh Casino uses a great game provider, and most players who wrote about it online did not get scammed. Many have experienced slow payouts, but the casino did pay them in the end.
Furthermore, players were satisfied with the no-deposit bonus and the VIP host service. Overall, if you ever get an exclusive invite to play online at Posh Casino, you should be aware of the things we've written above. This site will probably not scam you out of your money, but you will have to wait a while before you get paid.